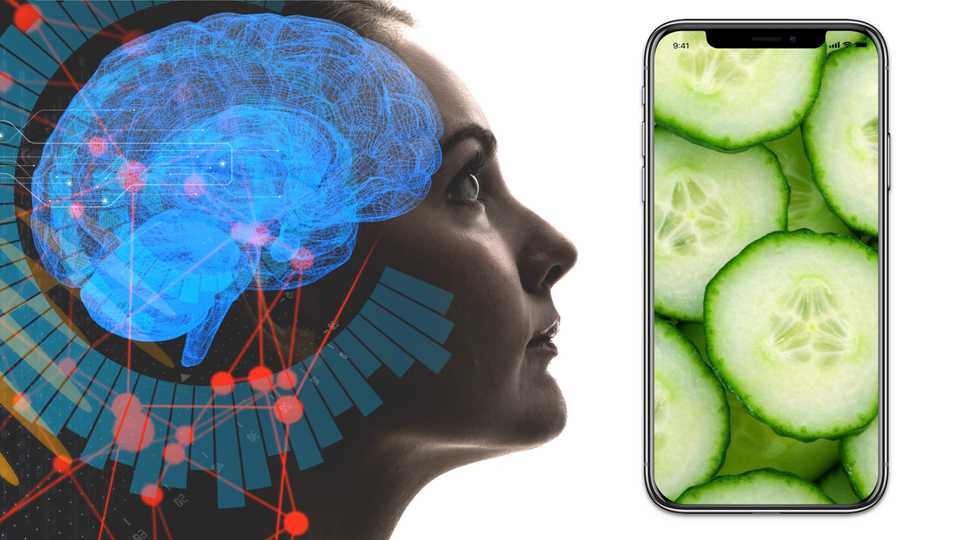 What is the science behind our app?
How we choose the food we eat
Our brain is responsible for finding, choosing and regulating our eating behavior, most which occurs on the unconscious level.
Like all primates, a person has an extremely developed sense of vision because it's the vision that is responsible for choosing food. Essentially, we really do know what's best for us, but we may not fully understand how to get that message.
With each food we choose, the brain activates a variety of physiological, emotional and cognitive processes. This is why we may feel a certain way about food.
When we are in search of food the image of food in our mind activates a variety of physiological, emotional and cognitive processes. What if we could receive that subconscious message and determine what food and feeling was best for our health?
Our App does just that!
How Our Body Reacts Once We Choose a Food
After we choose a food our body activates a number of processes to aid digestion: we release hormones, increase blood flow in the stomach and intestines, and activate receptors in blood and organs to receive nutrients from our intestines.
On-other-words… our food becomes the fuel that serves us, or the weight that hold us back. Our App helps you choose the fuel in order to meet your health goals. No more going over that mental list of what you ate, which could be the culprit for your bloat, fatigue, or weight gain. Think of our App as your personal food detective.
Emotional Response To Food We Choose
We also experience an emotional response to the type of food we chose, we subscoinsly ask questions such as: Was I satisfied with this food? Did I feel uncomfortable while eating this food? What was my experience eating this food in the past?
This emotional response contributes to us selecting foods which are the best fit for our overall wellbeing in the future.
We avoid harmful, allergic, or in some case poisonous products. This selection of food is highly personalized, one man's food could be another man's poison.
Our skin color changes based on our reaction to food
All the processes described above occur subconsciously in tens of milliseconds from the time we see an image of food.
As we release hormones and go through the processes described above, complex interactions between neurons change the intensity of blood flow in our face which in turn changes our skin color in the face as well. Our App scans for signs in these color shifts, revealing what foods will best serve you and your health goals.
Our study on this process was recently published in Open Access Journals: Telemonitoring of Capillary Blood Flow in the Human Skin: New Opportunities and Prospects.
Measuring skin color allows us to measure your emotional response to food
Using a smartphone camera we can detect micro-changes in skin color in certain areas of your face and interpret your emotional state.
The interpretation of your emotional state towards specific images of foods allows us to determine your true needs when it comes to these foods as well.
By analyzing the micro changes your skin color in response to images of certain foods, our app calculates your individual needs at a specific moment in time and helps you skip foods which do not complement your nutritional wellbeing.
Ditch the foods that have been holding you back and keep the ones that move you closer to your health goals.
Articles in journals and press about our approach: