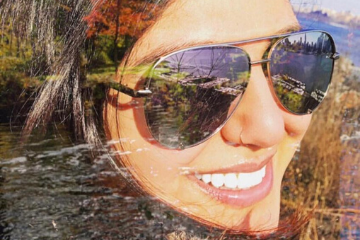 I am a vegetarian with dairy and gluten intolerance. For years, the random spikes in my weight were a complete mystery to me. Instead of caring for my body by eating foods I truly needed, I was painfully guessing what to eat for an awfully long time. I didn't realize that my body could not digest the food I ate! It took a number of years and a great deal of research to finally discover the culprit behind my troubles.
For that, I am grateful to have discovered True Preferences. A great App that makes my daily food picks so much easier. Just a quick face scan, and I know exactly what foods to stay away from for the next few hours. Keeps the unnecessary guesswork out of equation. It is the ideal stress-free tool to incorporate into my busy life of work and travel.
-Salome Mindadze
Union City, New Jersey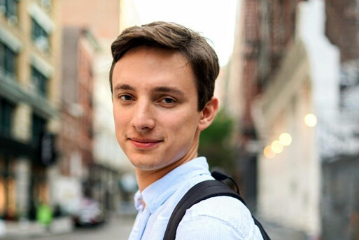 I live a busy life, working for a large co-working company in New York. Throughout the day, I interact with lots of people which at times may become very exhausting. I support a healthy and active lifestyle, watch what I eat, play sports, etc. At one point I realized that I needed more additional energy to support my activity level, yet I did not want to gain extra weight. With True Preferences, I found the perfect balance and the solution!
The app scans my reactions to food products displayed during a short test. Their highly informative website explains the science behind that App. In less than a minute I get results with foods marked in four colors. By choosing foods marked in red and orange I receive the maximum amount of energy without any hustle of special dieting which I love the most about this technology! As a result, I feel a constant surge of strength, a pleasant lightness in my stomach, just feel better overall! Highly recommend this!
-Mark Fridlyand
New York, USA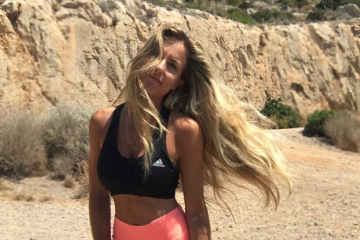 I work at a luxury jewelry shop and have to look presentable every day. 8 hours of straight standing all day in high heels, stress during making sales with high profile customers - all contribute to me barely having any energy left to even get back home. Forget about going to the gym! I have always been pretty skinny and losing weight for me was never a problem. The problem was actually gaining it.
Most of the solutions out there focus on weight loss diets and fasting. I was surprised to come across True Preferences, an app that helps with weight gain and its normalization! I have been using it for the past few months. True Preferences really eased my daily routine! It tracks and advises me what food products to include in my next meal that will bring me and allow my body to store the most energy marked in red and orange.  As a result, I stopped losing my precious weight. I feel that I have more energy running through my veins which makes me so happy!  True Preferences app = HIGHLY RECOMMENDED!
-Andrea Juncos
Madrid, Spain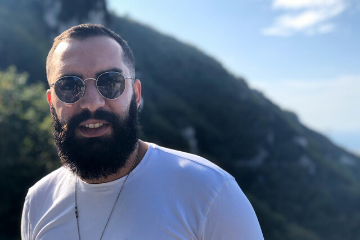 I graduated Culinary Institute of Barcelona and now I am planning to open my own restaurant in Marbella. It is rare to find a chef who is fit. Ever wondered why? Well, because we have to do a lot of tasting, on top, we do not have time for sports and the worst of all -  we never have time to sit down and have a proper meal. Forget about following a meal schedule! Usually, when I would come from work, I ordered any food that could be delivered fast. I ate late, woke up early, always felt bloated and exhausted most of the time, even after few cups of coffee.
Realizing that I needed a change, I came across this True Preferences app in and decided to give it a try. I was curious about how long it would take to see first results considering that all I had to do was to follow app's recommendations. After using it for just over a month, I lost over 7 pounds, I feel lighter and healthier. Thanks to the team for making something so easy to follow!
-Rami Katlan Atar
Marbella, Spain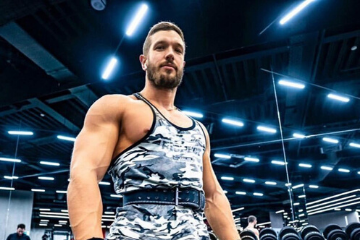 Being a fitness instructor, I always have to be in the best shape. My body serves as my business card. Achieving great results in fitness requires more than just workouts. It is a combination of balance between mindfulness, planned nutrition and workouts.
True Preferences is irreplaceable for planning meals. This technology recommends which foods to avoid and which foods to consume based on your goals.
Personally, I test before each meal to have a complete control of my nutrition. It helps me with food choices before the workout and when I am resting to make sure that I am not gaining unwanted calories. I recommend True Preferences to everyone, especially for the ones who hate dieting. Just follow its recommendations. Simple as that!
-Ruslan Korenskoy
Toronto, Canada