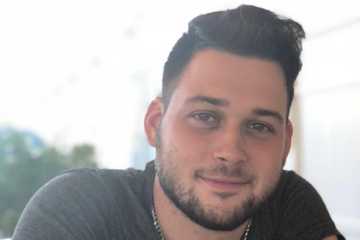 I love being outdoors, running, exercising. I'm a law student so it's important for me that I have the endurance to play hard and study hard. I eat out most of the time since I don't have time to cook for myself and my goal (like most people out there) is to be fit and healthy.
true preferences® was crazy simple to follow: simply run a quick test as the app scans my face while I look at pictures of food and avoid eating a list of foods they suggest. Not only did I feel truly satisfied with the food I ate but for the first time in my life I had the endurance to go through a hard and long day of studying and exercise and still have energy to go out in the evening.
-Allen Ayzen
Aventura, Florida
I am a vegetarian who suffers from dairy and gluten intolerances. For years the random spikes in my weight were a complete mystery to me. I didn't realize that my body physically could not process the food I was eating. Instead of healing my body and eating foods I truly needed, I was painfully guessing what I should eat for a very long time.
It took many years and a great deal of research to finally discover the culprit behind my difficulties.That is why I am grateful to have discovered true preferences®. A great App that makes my day to day so much easier. Just a quick face scan, and I know exactly what foods to stay away from for the next two hours. Keeps the guess work out of what I should avoid. It's the ideal stress free tool to incorporate into my busy life of work and travel.
-Salome Mindadze
Union City, New Jersey